Wood and gas outdoor fireplaces 
 Relaxing summer evenings can be prolonged and enjoyed with a hospitable outdoor fireplace for a unique setting. This modern outdoor fireplace collection includes gas fireplaces for contemporary outdoor sceneries, wood fireplaces and outdoor pits (gas and wood). We can create customized outdoor gas fireplaces that satisfy individual needs and situations. Have a look at our outdoor fireplace collection for some inspiration.     
Wood or gas fire pits are a must to consider for outdoor design. Our collection from the company Paloform represents the most contemporary and exclusive articles on the market. Why have we chosen Paloform for our outdoor fire pits? Because Paloform, a Canadian company, is equal to the utmost quality for outdoor fireplaces; an enterprise always on the ball as regards technical procedures, that has all the required CE and US certifications and a lot of passion for outdoor fireplaces. The Paloform fire pit and fireplace collection has modern and contemporary models; they have strong visual impact, are easily adapted to almost any outdoor setting and are made to last in time. One of the outdoor designers' most appreciated choices is the rustproof Corten steel, an unalterable material having an 'industrial' style, yet that blends excellently in classic gardens.  
To have an outdoor fireplace or fire pit does not mean revolutionizing one's outdoors; it means enhancing it most of all during the season when one cannot enjoy it so much. That is why our garden pits are perfect even for patios, the poolside, verandas or outdoor winter living rooms. Our outdoor fireplaces or pits have another significant peculiarity, they are wood-burning or natural gas. Natural gas outdoor fireplaces give a warm, welcoming and refined atmosphere to customers who want to neither keep a stock of wood nor to have to see to cleaning.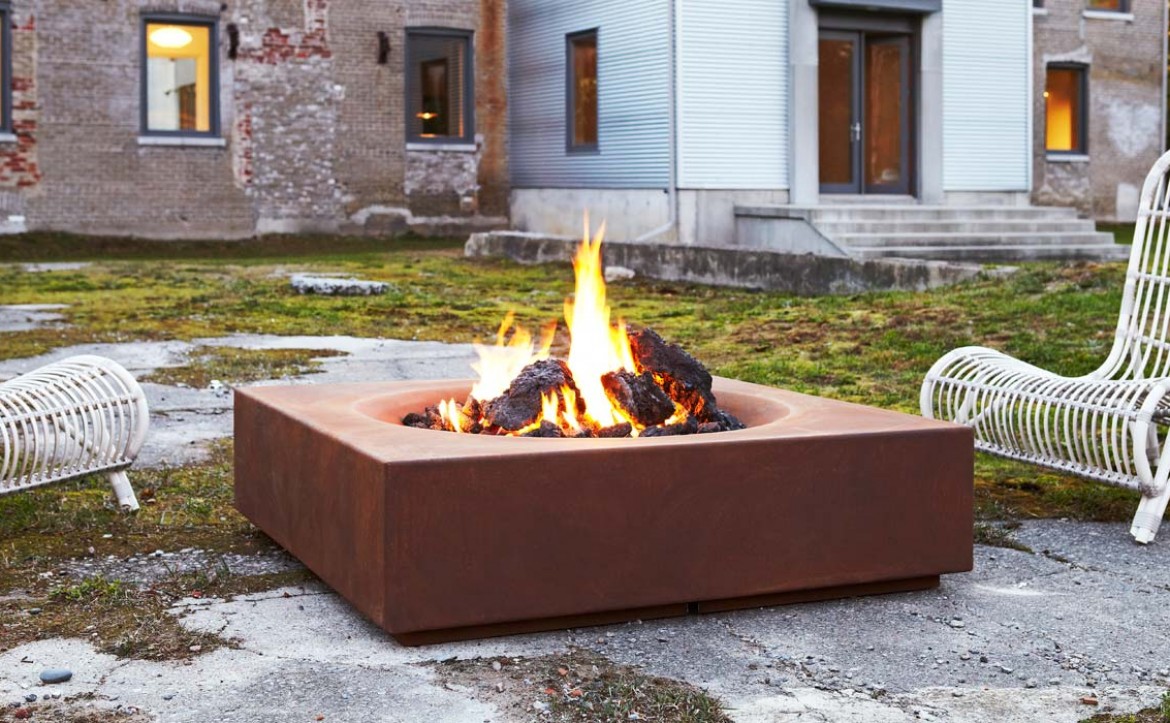 Fire Pit Gas or Wood
 The collection of outdoor corten fireplaces can be gas or wood powered
Electronic ignition for outdoor hearth
All fire pits are available in natural gas or propane-fueled versions